Landscape Services
Contact us for your Free Estimate
We all love a beautiful landscape, don't you?
Contact us today for a no obligation free consultation!
574-294-2010 or 1-800-LAWNCARE
We always notice an appealing landscape and how it enhances the beauty of a home or business. It's what we do – we're passionate about creating a pleasing landscape for our customers. We know that a great landscape improves the actual value of a home, and is a source of enjoyment for all to see. That is why we encourage you to contact our office to set-up an appointment to meet with our landscape department. Have a good landscape design already? Why not have a great one, instead?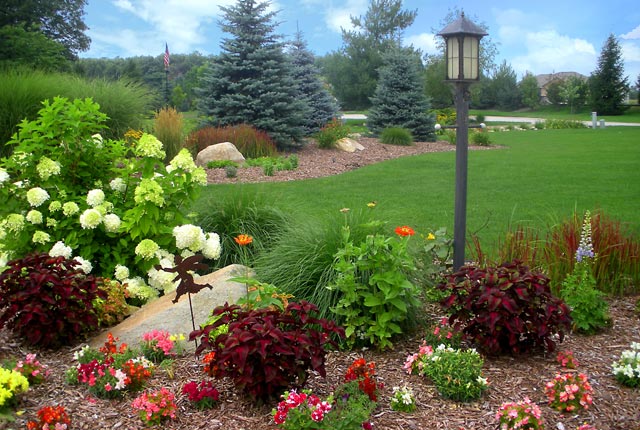 Call our office today to ask about these services!
New site consultation, design, and installation
Renovation of an existing landscape to freshen, and update the appearance
Hardscape installation, including sidewalks, patios and retaining walls
Outdoor lighting
Sod installation and seeding
Maintenance and pruning